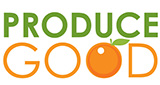 I had a tree full of lemons that I just could not pick. They just kept dropping to the ground. Earlier this year, at one of the HAC General Membership Meetings, Jeri from ProduceGood.org came to speak. She talked about her crew coming to our homes and picking excess fruit from your trees. This fruit would be distributed to local food banks.
I was hesitant to call because I didn't seem to have time. When I finally called, I spoke directly with one of the Co-founders, Jerilyn White. Jeri was super nice and genuinely excited to have her organization pick the lemons from my tree. Jeri told me that fruit picked would be available to those in need within 1 hour of picking. She also told me that her organization would provide me with a tax deduction form for the dollar amount of fruit picked.
Today they came to pick the fruit. They were right on time and were finished picking in under an hour. The crew was super friendly.
If you have fruit trees that are loaded and just need picking, you really should go online to https://producegood.kindful.com/register/grower-information-form-2017 and FILL OUT GROWER INFORMATION FORM. The will contact you just as they did me.